Jony Ive Doesn't Think Your Car Should Rely on Multitouch
Ive spoke at Vox Media's Code conference alongside Tim Cook and Laurene Powell Jobs. | Getty Images for Vox Media
Jony Ive isn't a fan of cars using too many touchscreen controls, and says they're an example of an interface "being driven inappropriately by something like multitouch."
During a panel with the former Apple design lead, Tim Cook, and Laurene Powell Jobs at Vox Media's Code conference tonight, journalist Kara Swisher asked Ive what he thought of current design trends. Ive said that there were "fabulous affordances with interfaces like multitouch," but said that they may have gone too far in places — and it might be time for a shift back toward more physical controls.
"Potentially the pendulum may swing a little to have interfaces and products that are more tactile and more engaging physically," Ive said. Swisher suggested that cars were…
Original Post: theverge.com
Larry Page's Flying Car Startup Kitty Hawk Is Shutting Down
Heaviside was Kitty Hawk's last eVTOL in development. | Image: Kitty Hawk
Kitty Hawk, the ambitious "flying car" startup funded by Google co-founder Larry Page, is winding down, which the company confirmed in a brief post on LinkedIn earlier today.
According to a report from Insider, sources inside the company said Kitty Hawk had already shut down work on the 100-mile-capable Heaviside vehicle. Insider also reports that Page had become increasingly hands-off from the company but said he was more closely involved with its shift to research and development after the end of the Heaviside project.
Although Kitty Hawk is shuttering development of its own aircraft, at least one project will live on in its joint venture company with Boeing: Wisk Aero. "Today's news does not impact Wisk. We remain in a strong…
Source: theverge.com
Microsoft Is Redesigning Windows 11's Photos App Again
Alex Castro / The Verge
Microsoft may have redesigned its photos app last year to better match the aesthetics of Windows 11, but now it's testing a new version with a slightly new look and a few other improvements.
Perhaps the most noticeable change is a new gallery view, which offers a different way to browse through your photos. In a blog post, Microsoft's Dave Grochocki says that the updated view is intended to simplify browsing, finding, managing, and consuming the photos you have in your collection. The new app will also offer improvements to the "Memories" feature, though Grochocki's blog post doesn't detail exactly what's different.
Image: Microsoft
The new gallery view in Microsoft's redesigned Photos app for Windows 11. You can…
Article: theverge.com
Automatic Emergency Braking Is Not Great at Preventing Crashes at Normal Speeds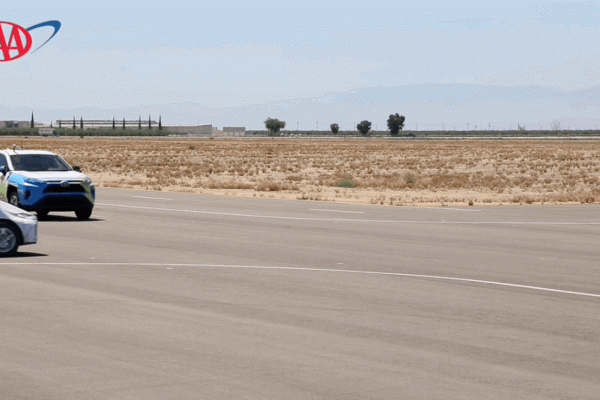 AAA says the auto industry needs to update their testing protocols for AEB. | Image: AAA
Automatic emergency braking (AEB) is pretty good at preventing low-speed rear-end crashes but kind of sucks when vehicles are traveling at more normal speeds, according to new research from the American Automobile Association (AAA).
Starting September 2022, all new cars sold in the US are required to come standard with AEB, which uses forward-facing cameras and other sensors to automatically apply the brakes when a crash is imminent. The Insurance Institute for Highway Safety estimates that AEB may help prevent 28,000 crashes and 12,000 injuries by 2025.
Using four common vehicles, AAA wanted to put AEB to the test to see how it's progressed since first rolling out to production vehicles nearly 20 years ago. What they found was not that…
Article: theverge.com