Git commands data scientists use on a day-to-day basis | by Varshita Sher | Apr, 2021 | Towards Data Science
Git commands data scientists use on a day-to-day basis
For scenarios like reviewing a local PR copy, bringing back a messed up file, or removing a file as part of PR.
Before you may ask why the heck am I still using command line Git in 2021, wait, I can explain! So yours truly is not the biggest fan of using the command line, especially when there are so many perfectly suited GUIs that exist out there.
Lately, much of my work has shifted to Linux machines and I was looking to find a git extension or GUI that can support the Jupyterlab remote server. Having wasted many a precious hour following this issue here, I finally decided to buckle up and learn a few commands that might be useful for any given scenario as a data scientist. Likewise, I am hoping learning these would come in handy when working in server environments where GUI is not possible and the Git command line is the only option.
More than a cheat sheet, I would like to think of this article as a list of hypothetical what-would-you-do scenarios, one that I am probably going to use more than any of you (although if it does help you, well … the more the merrier! 🙂 ). Some scenarios are basic and I am sure you know how to git init your way through them, others are more context-specific although I am sure you can relate to them.
This is by no means an exhaustive list but some of the more recurring themes in my day-to-day work environment.
Disclaimer: The article is written for an audience with some basic knowledge of Git. By basic I mean, if you own a Github account AND don't think I am speaking some alien language when I say things like 'check out a branch' and 'commit a change', you are all set!
Terms and Terminology
Throughout this article, whenever I refer to local changes I mean changes you are making locally on the copy of the project you have on your computer. Remote changes mean you are making changes to the copy of the project that exists on the Github server.
As a rule of thumb, play all you want with the local copy but be very careful when modifying the remote copy with your local changes.
With all that taken care of, let's navigate through some common scenarios beginners might face and how to resolve them.
P.S: These scenarios are in no particular order.
Scenario 1
The company started a new project and you want to be in on it so that you can start contributing to it.
Once you have been added as a collaborator by one of the team members, all you have to do is go to the Git bash or Mac terminal, do a cd Desktop or cd Downloads depending on whether you want to create this local repo on your Desktop or Downloads folder and then do:
Here I am trying to clone one of the (private) repos I created for this article but feel free to replace it with your own remote URL. The remote URL to the repo of your interest can be found on the project's Github page (see the text highlighted in blue in the image below).
Scenario 2
Create your own branch and start working on it and sharing with colleagues.
It's always good practice to create a branch and start work on it rather than messing with the main branch. Before doing so, better check all the available local branches first:
The branch you are currently on will have a *next to it. In my case, it seems I am on mainand I would like to create a branch called agendaoff of this branch.
Here agenda is the name of my branch, but feel free to pick any name that you like. Running this command will make agenda as you current working branch and if you run the git branch command again you will see the * would have shifted.
From here, I am going to add two files to the medium_demo folder on my local machine, called agenda.py and fake_agenda.pyand then do a git add . to add both the files to the staging area and then commit these changes using git commit -m "Adding a real and fake agenda" .
Now my local copy of the repo has two extra files which I must push to remote using:
Here originis the name of the remote Github (P.S. we will be discussing this in more detail towards the end of the article) and -u means a tracking connection is established between the 'local' agendabranch and the 'remote agendabranch.
Now going back to the Github page for your repo, you can see the changes there which are ready to become part of a pull request (PR):
You can go ahead and click on the Compare & pull request button to create a PR and assign your colleague/senior as a Reviewer to it.
Once your colleague has reviewed it, they might leave their own comments on this PR, something like this:
As you can see, the reviewer is telling us we must remove the unnecessary fake_agenda.pyfile. Let's see how to do this in Scenario 3.
Scenario 3
Remove a file you added by mistake as part of the pull request.
Clearly, we didn't want the manager to see the fake agenda we were creating for this project. To fix this we need to remove the file fake_agenda.py from the PR.
If we do this :
you'll notice it completely removes the file from your working directory. That's not what we want (or at least not what I would want). We wanted to delete it from PR but NOT from our local repo.
Instead, let's bring the file back first:
Now to remove it as part of our PR and make it an untracked file:
To commit this change:
Finally, push this commit just like last time:
If you go back to the Github page of the PR, you'll see that another commit was added describing how the unnecessary file was removed.
Also, to confirm this file is no longer a part of the PR, see the Files changed tab and it should say 1 (previously it was 2 because of the additionalfake_agenda.py file).
Scenario 4
Get the remote changes onto your local machine while you are working on some other branch.
While you are busy working on your own branch (branched off of the mainbranch) locally, things might change on the main branch in the remote repo. This happens quite often as more and more people work on a project — each on their own branches — after a while their branches will start to merge with the main branch (once it has passed all the checks and reviews, of course).
For instance, the senior data scientist in your team decided to update the Readme file in the main'remote' branch.
But these changes will not be present in your 'local' mainbranch. Hence, you should get hold of those changes to keep your local main branch up to date (after all, this is the branch from where you will be creating new branches in the future). To do so, we first check out the main branch and then pull in the changes.
Now if you open the Readme file, you will see the additional line there. This means your local main branch is all caught up.
However, if you go back to the branch you were working on locally i.e. agenda
And open the Readme file, it will still be the same as before, i.e. no changes. Ideally, I want to have all changes in localmain incorporated as part of the branch I am working on so I know I have the most up-to-date files for the project.
More generally speaking, to bring a local branch X up to speed as the local branch Y, make sure you have checked out X first (in our case X would be the local agenda branch and Y would be main) and then do a merge:
All your previous files in the agenda branch would still be intact (to confirm go and manually check the files), with some new additions w.r.t. changes introduced by the senior data scientist.
At times, the merging process may not be as smooth as you would have hoped for. What does that even mean? It means there might be few issues to resolve — caused by two people changing the same file on the exact same line — before the merging process can be completed. Let's see how to fix them in the next scenario.
Scenario 5
How do I resolve merge conflicts?
Continuing from Scenario 4, let's assume you and the senior data scientist both changed the same file at the exact same line. In this case, merging from the last scenario will prompt an error like this:
The message is quite self-explanatory and tells us it couldn't merge README.md because both I and my senior were trying to modify the exact same line. Hence, I must resolve the error before merging. To do this open the file in an editor (my personal preference is VScode) and you will see the issues that need to be resolved between <<<<<<<and >>>>>> .
It appears both of us were trying to modify the last line (I wanna say apple and she wanna say orange). At this point, you can either accept the incoming changes or stick with the current changes or do something else. Once you are happy and satisfied with the changes, save and close the file. Go back to the terminal, add and commit this change and finally push it:
Going back to the Github page of the PR, you can see the new commits have been added as part of the PR.
Once your reviewer is happy with all the changes, she will merge the remote agenda branch with the main branch on remote and you can see it on the Github page.
Once merged, you no longer need the agenda branch — you can even delete it for all you care. From here on, I strongly recommend anytime you want to work on some other aspect of the project, you should create a new branch from the local main branch after making sure you have pulled the latest version of the remotemain branch onto your local main branch.
Scenario 6
Bring back a colleague's file you messed up, back to its original form.
Sometimes while working in your branch you end up messing up an existing file that perhaps you or your colleague created. For instance, let's say I mistakenly changed the print statement in the agenda.py file
from this
to this
AND also committed these changes using
To bring it back to its original form (i.e. how it looked at the time of the last commit), simply do git checkout <commit_id> — filename. Here the commit_id can be retrieved quickly if you go to the relevant file on the Github Web UI and pick its latest commit number.
In our case the commit_id for the agenda.pyfile is 3c8ebf0. Hence to make it look just like the last time it was committed, simply do
followed by:
Scenario 7
A colleague invited you to work on her existing remote branch.
Very often, one of your colleagues who is already working on a branch, say featureB, will invite you to work on it. Let's just assume for now this branch contains a single file featureB.py, in addition to the Readme file.
To start collaborating, you need to create a local featureBbranch and establish some sort of tracking connection between remote and local featureB branches so that you can push commits and make changes to them.
Firstly, make sure the colleague's branch is present on the remote server — meaning your colleague has pushed her branch onto origin — and that you have access to it. To check which all remote branches you have access to, do a git fetchfollowed by:
Seeing the branch my colleague wants me to chime in i.e. origin/featureB, we will simply do:
This will create a local branch called featureBand you should now be seeing your local repo comprised of the file featureB.py. Next, I am going to go ahead and make some simple changes to this file (basically add my thoughts as a junior data scientists) and push it to the remote featureBbranch using git push origin featureB. This is what the file looks like on remote after my changes were added:
Because you both could be working on the file simultaneously and making changes to it, I would highly recommend doing git fetchfollowed bygit pull every time before you start working on featureB branch. As always there might be some conflicts which you need to resolve and once you are done:
Scenario 8
How to fetch a PR in to the local repo for reviewing?
There will be instances when you are assigned as a 'reviewer' for a PR, meaning your job is to ensure everything works by analyzing a colleague's branch. As part of the reviewing process, one can simply scan through the code on the Github Web UI itself but I generally prefer to make a local read-only copy of the PR and run it at my end.
P.S.: A read-only copy means you cannot push changes to this PR, which is ideal because we should not be pushing changes to a PR created by someone else, only the author of the PR should be making changes.
To do so, use git fetch origin pull/PULL_REQUEST_ID/head:NEW-BRANCH-NAME, followed by git checkout BRANCH_NAME.
P.S. Everything you see in capslock in the above commands is something you need to provide:
Once you have both these things in your kitty, go ahead and do:
On the review_featureb1 branch, you can review as much as you would like. Once you are done, you can either tell the author what changes have to be made by leaving reviews on the Github page of the PR or you can make those changes yourself and push them to a newly created branch using git push -u origin patch-test_featureb1.
Even though I mentioned that no one other than the PR author should not be making changes to the PR, there will be times when you would like to make some changes to someone's PR directly — for instance, a very small typo needs fixing — and make those changes as part of the PR.
In that case, you need to first get the name of the branch from which the PR was created (let's call it <PR-branch-name>). It will usually be available on the PR page on the Github Web UI and will read like this: <repo-author> wants to merge X commits into main from <PR-branch_name>(see Figure 2 above).
In our case, it seems the PR was created from featureb1. Let's check out this branch using one of the following methods:
(a) git checkout featureb1(if you are tracking featureb1locally)
(b) steps described in Scenario 7 (if you are not tracking that branch locally).
Afterward, you make the desired changes and finally push to the branch of the same name on the remote using git push origin featureb1 such that it becomes part of the PR.
Note: Having explained both methods of reviewing, I would strongly recommend making a new branch (rather than modifying existing PR) because it gives someone a chance to review your work (before merging), and this way you are not messing up someone's PR unknowingly.
Scenario 9
How can I push my local changes to remote repo?
The short answer is — it depends on your scenario.
If you are in something like Scenario 2 i.e. working on a branch that you created locally, (meaning it doesn't exist yet on remote), you can do
which automatically create the branch of the same name on the remote and where <my_branch_name> should be replaced by the name of the branch you created locally.
Alternatively, if you in Scenario 7, i.e. working locally on a branch that is being tracked remotely, then you can do:
where <remote_branch_name> should be replaced by a branch name that exists on the remote repo and is visible when you run the command git branch -r.
Scenario 10
How to push an empty directory on Github?
To see how Git handles empty directories, let's do a quick setup.
Checkout any branch using git checkout and try creating an empty folder e_folderin your local repo.
Next, in the terminal try:
In an ideal world, git should have prompted you to add this newly created folder to the staging area but nothing like that happens. Now go ahead and add any file to e_folder so that it's no longer empty:
If you were to do a git status now, you would see a prompt telling you to add the folder using git add command
In a nutshell, Git will only track non-empty directories by default — which on most occasions poses no problem for us. However, there will be times when we would like to push an empty directory. For instance, I like to have an empty directory as a placeholder to tell people where they can upload their custom images when using my model.
To explicitly inform Git to track our empty directory e_folder, first, let's go ahead and manually remove the img.jpeg file from it. Then go to the Git command line:
Once you are in the visual editor,
On the git terminal, go back one step to the medium_repo directory using cd .. , followed by
You will see now git is ready to add your empty folder to the staging area
Go ahead add it, commit it and push it:
Scientists tracking coronavirus variants struggle with global blind spots | Science | AAAS
A passenger being tested for COVID-19 at Johannesburg's international airport in January. A coronavirus variant of concern that arose in South Africa has spread around the world.
Scientists tracking coronavirus variants struggle with global blind spots
Science's COVID-19 reporting is supported by the Heising-Simons Foundation.
Last month, Gytis Dudas was tracking a concerning new coronavirus variant that had triggered an outbreak of COVID-19 in his native Lithuania and appeared sporadically elsewhere in Europe and in the United States. Exploring an international database of coronavirus genomes, Dudas found a crucial clue: One sample of the new variant came from a person who had recently flown to France from Cameroon. A collaborator, Guy Baele of KU Leuven, soon identified six more sequences from people in Europe who had traveled in Cameroon. But then their quest to pinpoint the variant's origins hit a wall: Cameroon had uploaded a total of only 48 genomes to the global sequence repository, called GISAID. None included the variant.
With dogged legwork, Baele and Dudas, an evolutionary biologist at the Gothenburg Global Biodiversity Centre, learned another team had gathered as-yet-unpublished sequences from a COVID-19 outbreak among staff at a great ape program in the Central African Republic—near the Cameroonian border. Six people there carried the new variant.
Baele, Dudas, and their colleagues reconstructed the variant's evolutionary tree and geographic spread, and concluded that the new variant most likely arose in Cameroon, as they reported in a preprint on 8 May. They note that the variant carries a suite of mutations seen in other "variants of concern" that are more infectious or dangerous.
"It looked like the typical thing that should raise all red flags," says Sebastien Calvignac-Spencer, an evolutionary biologist at the Robert Koch Institute whose team sequenced samples from the ape station. But Cameroon and neighboring countries, where the team inferred the variant might already be prevalent, had been blind to it.
The researchers say the story of this variant, designated B.1.620, holds a warning for the world: "The sequencing effort in Cameroon and other African countries is not enough," says co-author Ahidjo Ayouba, a biologist at the French National Research Institute for Sustainable Development at the University of Montpellier. He is traveling to his native Cameroon next month to set up the country's first next-generation sequencer. The emergence of new variants with deleterious mutations in countries with no regular sequencing "may become an alarming norm," the researchers caution in the paper.
It is not just Africa. Of 152 countries for which data were available as of 10 May, 100 had uploaded sequence data for less than 1% of their reported cases to GISAID (see map, below). Among those, 51 countries, including large nations such as India, Indonesia, Russia, and Brazil, had uploaded sequences for less than 0.1% of cases. Ten wealthy nations accounted for 82% of the more than 1.4 million sequences in GISAID's database. "We are working to change that," says Frank Konings, leader of the World Health Organization's (WHO's) Virus Evolution Working Group. 
Most countries with scarce sequencing also currently have little or no access to vaccines, and some have severe outbreaks. As the virus replicates unchecked, those regions can become breeding grounds for new mutants, which can then spread around the world. India, for example, is coping with a world-leading surge of cases. On 11 May, WHO labeled the new variant B.1.617, which arose in India and has spread to dozens of countries, a variant of concern. "Where the pandemic is currently unchecked is where we can expect that variants are on the rise," Dudas says. "It would be much more interesting to sequence the last 1000 cases in the Central African Republic than the next 100,000 cases in Germany."
A patchy picture
Sequencing of the pandemic coronavirus is minimal in most countries around the world, so scientists often have little insight into emerging new variants. 
Globally, the obstacles to systematic surveillance are daunting. State-of-the-art sequencers cost $335,000, and local scientists must be trained to use them. Many areas lack the roads and refrigeration needed to speedily transport samples. In India, "The issue is sampling: Somebody has to collect and ship the samples and provide the clinical data. That takes some time," says Anurag Agrawal, director of the Council of Scientific and Industrial Research's Institute for Genomics and Integrative Biology in New Delhi. And costly sequencing reagents need to be continually imported.
"We ordered … reagents [from a U.S. company] in November [2020]. They are arriving now!" says Senjuti Saha, a microbiologist at the Child Health Research Foundation in Dhaka, Bangladesh. "This is not an exception, rather it's the rule."
Saha is nonetheless pleased with a multilab effort that has allowed the country to scale up sequencing to 0.2% of 777,000 identified cases. "I don't think [that number is] great," she says. "But it was zero before. And we have never done this before."
The effort is already paying off, most recently on 8 May, when two Bangladeshi patients who recently returned from India were found to be carrying B.1.617. Two days later, after a long meeting with scientists, Bangladeshi officials tightened quarantine at the border.
Other countries face geographical challenges. In December 2020, Brazilian scientists identified P.1, now a variant of concern globally, during a massive outbreak in Manaus, the capital of Amazonas state. But sequencing coverage is poor in places like the neighboring rainforest state of Acre and in Brazil's northeast, says Ana Vasconcelos, a computational biologist at the National Laboratory for Scientific Computing in Petrópolis, Brazil. She says just 25 genomes have been uploaded from Acre. She enlisted colleagues there to provide 100 samples, then found there was no dry ice, needed for transport. She finally received the samples yesterday, with the help of a French nongovernmental organization, the Mérieux Foundation.
Some experts have suggested nations aim to sequence virus from 5% of cases, but others say such goals are wrongheaded. "The world is getting too obsessed with numbers," says Tulio de Oliveira, a computational biologist and director of KRISP, the KwaZulu-Natal Research and Innovation Sequencing Platform at the University of KwaZulu-Natal, Durban. For example, he and South African colleagues identified the variant of concern that originated in South Africa soon after it arose, by strategically sampling regions fighting outbreaks rather than by boosting sampling evenly around the country.
De Oliveira and a huge team of other African scientists have now turned sparse sequence data in Africa into a big picture of how the virus has evolved within the continent. In a preprint posted yesterday, based on nearly 9000 sequences collected in 33 African countries, they found that SARS-CoV-2 likely arrived in multiple African countries with travelers, mainly from Europe. Travel restrictions initially kept case counts in check. But then, the virus evolved into several concerning variants. "Although distorted by low sampling numbers and blind-spots," the authors write, "the findings highlight that Africa must not be left behind in the global pandemic response, otherwise it could become a breeding ground for new variants."
That's true worldwide, Calvignac-Spencer says. "It's not really possible that we go on being so selfish with genomic surveillance, with vaccines," he says. "It's not understanding our own best interests."
Physicians, scientists believe doctors' group deserves Nobel Prize for finding 'most powerful COVID-19 killer known to science'
June 1, 2021 (LifeSiteNews) – The "miraculous" drug Ivermectin has proved to be incredibly effective at both preventing and treating COVID-19, yet it has been subject to widespread suppression and misinformation from global health bodies in an apparent attempt to promote financial revenue over saving the lives of millions.
In a recent article, New York Times best-selling author and journalist Michael Capuzzo detailed the manner in which Ivermectin came to be used to treat COVID-19, and simultaneously subjected to global censorship despite its incredibly high success rate at treating the virus. The May 2021 issue of Mountain Home contains Capuzzo's detailed report, following the actions of doctors in the Front Line COVID-19 Critical Care Alliance (FLCCC). 
Ivermectin is "what the world desperately needs now," according to Dr. Pierre Kory, one of the founding members of the FLCCC. But although the desperate need is present, governing health bodies apparently seem intent on ensuring that the drug is not known, Capuzzo reveals. 
FLCCC formation and the miracle drug Ivermectin 
SUBSCRIBE
to LifeSite's daily headlines
However, the FLCCC is not promoting Ivermectin based on a hunch or without medical qualifications to support them. The five-man team of Dr. Paul Marik, Dr. Joseph Varon, Dr. Gianfranco Umberto Meduri, Dr. Jose Iglesias, and Dr. Kory has "nearly 2,000 peer reviewed papers and books and over a century of bedside experience in treating multi-organ failure and severe pneumonia-type diseases" between them. 
Dr. Marik spent the early days of COVID-19 at Sentara Norfolk General Hospital treating patients with the virus, and developing a treatment protocol as early as January 2020. The FLCCC then realized in March 2020 that the coronavirus itself does not directly kill a person but rather overpowers the body with a "vast viral graveyard," which then attacks the body, causing organ inflammation and blood clotting. They developed the MATH+ protocol for treating COVID, composed of Methylprednisolone, Ascorbic Acid (Vitamin C), Thiamine (Vitamin B1), and the blood thinner Heparin. 
As Capuzzo wrote, while the approach was strongly recommended against by health bodies throughout the world, it was subsequently made the "global standard of hospital care," courtesy of later studies. Their first COVID-19 preventive protocol, the first of its kind, was "centered" on the use of the "miracle drug" Ivermectin.
"It's therapeutic nihilism to say that doctors can do nothing," Marik said. "Supportive care is no care at all."
Early censorship
The FLCCC's MATH+ protocol treatment was hailed as eminently successful by medics around the world, who wrote to thank the FLCCC doctors, who were fast becoming "heroes of the pandemic." In order to spread the good news of the medical success, Emmy Award-winning publicist Joyce Kamen and former CBS News correspondent Betsy Ashton devoted themselves to contacting TV news anchors, scientists, public health experts, "every governor and member of Congress, President Trump, Dr. Anthony Fauci, and, when the time came, President-elect Biden." All ignored the successful treatment. 
"People are dying needlessly. We've cracked the code of the coronavirus," said Marik.
The censorship was a foreshadow of things to come.
Ivermectin vindicated
— Article continues below Petition —
  Show Petition Text
0
have signed the petition.
Thank you for signing this petition!
Add your signature:
  Show Petition Text
Keep me updated via email on this
petition and related issues.
Keep me updated via email on this petition and related issues.
  Hide Petition Text
Then in October, Marik came across studies from Latin America demonstrating the effectiveness of Ivermectin. The incredibly effective drug was described by Marik as "one of the safest drugs ever given to humanity," with more than 3.7 billion doses given over 40 years. Australian research had earlier discovered that Ivermectin not only blocked the development of RNA viruses such as the Zika virus, influenza, West Nile virus, and Avian flu, but also lethally attacked COVID, wiping out "essentially all viral material by 48 hours."
Ivermectin "basically obliterates transmission of this virus. If you take it, you will not get sick," testified Dr. Kory before the Senate Homeland Security Committee in December 2020. He pointed to "mountains of data," which had emerged in the past few months, backing up his claims. 
These mountains were composed at the time of 27 studies, 16 of which were randomly controlled trials, with "miraculous" results. (Now there are 56 trials, with 28 randomly controlled trials.) People with COVID who took Ivermectin were "far more likely" to get better at home and did not need hospitalization, while those already ill in hospitals did not end up the intensive care units. 
In fact, six of the studies presented results showing that Ivermectin's efficacy at reducing the risk of developing COVID was a staggering 92.5 percent. Dr. Hector Carvallo, professor of medicine at the University of Buenos Aires, conducted a real world trial of the drug, giving Ivermectin to 788 doctors and health-care workers in three different centers, with a control group of 407 medical staff who were not given Ivermectin. Out of the control group, 236 people became "ill with COVID," and the 788 treated with Ivermectin recorded no infections. 
Brazilian states with cities that took up Ivermectin protocols similarly "show a much greater drop" in cases than others, with disparities of more than 60 percent between neighboring areas, according to analysis linked by Kory. A subsequent study by a Brazilian-led team reported "a reduction of 31.5 to 36.5 percent in viral shedding" and 70 percent to 73 percent shorter symptom duration for patients treated with regimens that included the drug.
This was mirrored in Peru and India, as thousands, even millions, were given the drug, with COVID cases and deaths plummeting as a result. Dr. Andrew Hill, senior WHO investigator for potential COVID-19 treatments, also provided corroboration, stating that Ivermectin reduced COVID mortality by 81 percent.
A deafening silence of global censorship
However, Capuzzo reported that Kory and the FLCCC team have faced global censorship in their attempts to enlighten doctors and politicians to the truth about Ivermectin. 
"Only big randomized controlled trials by big pharma/big academic medical centers are accepted by big journals, while others are rejected," he declared. In order to escape the "media/social media censorship," a treatment must be a big drug recommended by a large public health agency. 
"This leaves you with a system where the only thing that's considered to have sufficient evidence or proven efficacy is essentially a big new pharmaceutical drug," he continued.
Kory's powerful Senate testimony garnered a huge amount of views on YouTube, upward of 8 million, before it was deleted for "misinformation" about COVID-19. YouTube also removed the video from Republican Wisconsin Senator Ron Johnson's channel as well as other clips from the December 2020 Senate hearing. 
In Argentina, Ivermectin-promoting Dr. Carvallo noted that "as soon as our reports were published … resistance appeared in the horizon." He said his team faced pressure from "many doctors who worked for the pharmaceutical industry, because this was a very, very cheap treatment."
Then in England, Dr. Tess Lawrie, a prominent independent medical researcher evaluating drugs for the World Health Organization and the U.K.'s National Health Service (NHS), attempted to promote the drug, only to face similar censorship. 
Having studied all of the reports that Kory cited, she called the evidence "consistent and unequivocal," and promptly sent a high-level multi-study review to NHS leaders, U.K. politicians, and Prime Minister Boris Johnson, stating that Ivermectin should be "adopted globally and systematically for the prevention and treatment of COVID-19." Three months later, she has heard nothing, and instead been "batted .. away with waffle."
Social media also weighed in on the censorship. Twitter removed a January 12, 2021 tweet from the Brazilian Ministry of Health that urged people to "request early treatment" for COVID-19, i.e. Ivermectin. Twitter accused the message of "spreading misleading and potentially harmful information."
Then the Slovakian Ministry of Health announced on Facebook it would being using Ivermectin, which caused Facebook to remove the post and the entire page. 
Even the so-called modern arbiters of truth, fact-checkers, attacked Kory's "mountains of data," when after he presented all the evidence from the many successful randomized trials to the Associated Press (AP), the AP wrote, "False. There's no evidence Ivermectin has been proven a safe or effective treatment against COVID-19."
The drug was blacklisted by medical agencies, health bodies, and media the world over, and emphasis placed solely on the much-hyped, hastily developed, experimental COVID injections.
Did President Trump receive Ivermectin?
A particularly poignant point made, but fleetingly in the article, is related to former President Donald Trump and his own connection to Ivermectin. 
Capuzzo makes the groundbreaking claim that Trump was treated with Ivermectin while undergoing treatment for his own diagnosis of COVID-19 at Walter Reed Hospital. Capuzzo wrote that Trump's use of the drug went "unreported by the press, though it may well have saved the president's life while he was instead touting new big pharma drugs."
Capuzzo is alone in making this revelation and provides no reference for his information. 
However, the weight of his claim is not to be ignored, given his hard-earned credentials as a six-time-nominated Pulitzer journalist and a New York Times best-selling author. 
Commenting on the matter, LifeSite co-founder and president Steve Jalsevac suggested that Capuzzo's claims could indeed be true, and had suspected that the President must have received either Hydroxychloroquine or Ivermectin, since Regeneron and Remdesivir, both of which Trump received, would not have been effective enough to cause such a dramatic improvement in his condition. 
Jalsevac previously questioned why Trump was not receiving Hydroxychloroquine, since it had been proved to be both effective and safe in treating COVID-19. 
Given the censorship that the FLCCC reported in its attempts to promote Ivermectin, it is perhaps not surprising that any news of Trump receiving the drug should be equally censored, and news of the incident only revealed in a publication of comparatively small readership. 
Why such blacklisting of Ivermectin?
Given the widespread censorship of Ivermectin's success that Capuzzo describes, along with his claim that Trump received Ivermectin but was completely ignored by the media, the question rises as to why such censorship is being enacted.
Writing to Dr. Marik, Dr. Carvallo summarized the reason for the censorship: "I am afraid we have affected the most sensitive organ on humans: the wallet … "
What then is the connection between the wallet and Ivermectin? Ivermectin's parent drug company Merck owned the patent, but it expired in 1996. Consequently, Ivermectin can be found for a price measured in cents or dollars, rather than hundreds or thousands. 
In contrast, Gilead-produce Remdesevir, the "only anti-viral treatment for hospitalized COVID-19 patients approved by the NIH COVID-19 Treatment Guidelines Panel," costs $3,000 per dose. Remdesevir has been shown to have no mortality benefit for COVID patients. As noted by The Washington Post, "Remdesivir may not cure coronovirus, but it's on track to make billions for Gilead."
The same is seen with the COVID experimental injections. Drugs are only granted Emergency Use Authorization provided that "there are no adequate, approved, and available alternatives" for the drugs being authorized. Vaccine companies have received billions in funding in order to produce the experimental drugs, something that would not have occurred had Ivermectin been publicly known and promoted as the effective treatment which the FLCCC has shown it to be. 
A censorship-free global promotion of Ivermectin would mean the loss of the billions in funding and the EUA awarded to the vaccines – vaccines that are rapidly being followed by adverse effects in their hundreds of thousands, and deaths in the thousands.
In fact, Merck recently warned against Ivermectin being used for COVID; a point that Philippine Dr. Agbayani called a conflict of interest, since Merck is currently making a rival medicine for COVID-19, having received $356 million from the United States to do so, and which will be marketed at $3,000, according to Capuzzo. 
"Our little Ivermectin has so many big enemies. It's David versus 10 Goliaths," declared Dr. Kory.
Is Malcolm Turnbull the only Liberal who understands economics and climate science – or the only one who'll talk about it?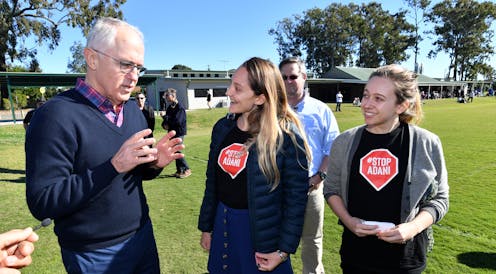 Yesterday, former Liberal prime minister Malcolm Turnbull was unceremoniously dumped as chair of the New South Wales government's climate advisory board, just a week after being offered the role. His crime? He questioned the wisdom of building new coal mines when the existing ones are already floundering.
No-one would suggest building new hotels in Cairns to help that city's struggling tourism industry. But among modern Liberals it's patently heresy to ask how rushing to green light 11 proposed coal mines in the Hunter Valley helps the struggling coal industry.
Coal mines in the Hunter are already operating well below capacity and have been laying off workers in the face of declining world demand for coal, plummeting renewable energy prices and trade sanctions imposed by China. The problem isn't a shortage of supply, but an abundance.
The simple truth is building new coal mines will simply make matters worse, especially for workers in existing coal mines that have already been mothballed or had their output scaled back.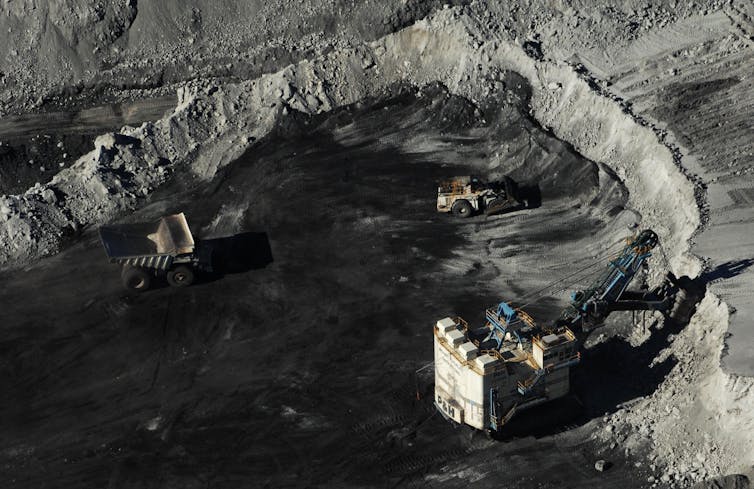 It gets worse. Once an enormous, dusty, noisy open cut coal mine is approved, the agriculture, wine, tourism and horse breeding industries – all major employers in the Hunter Valley – are reluctant to invest nearby. While building new coal mines hurts workers in existing coal mines, the mere act of approving new coal mines harms investment in job creation in the industries that offer the Hunter a smooth transition from coal.
The NSW planning department doesn't have a plan for how many new coal mines are needed to meet world demand. Nor does it have a plan for how much expansion of rail and port infrastructure is required to meet the output of all the new mines being proposed.
---


Read more:
Forget about the trade spat – coal is passé in much of China, and that's a bigger problem for Australia


---
That's why my colleagues and I recently called for a moratorium on new coal mines in the Hunter until such plans were made explicit. Just as you wouldn't approve 1,000 new homes in a town where the sewerage system was already at capacity, it makes no sense to approve 11 new coal mines in a region that couldn't export that much coal if it tried.
But if there's one thing that defines the debate about coal in Australia, its that it makes no sense.
Just as it made no sense for then-treasurer Scott Morrison to wave a lump of coal around in parliament in 2017, it makes no sense for right-wing commentators to pretend approving new mines will help create jobs in coal mining. And it makes no sense for the National Party to ignore the pleas of farmers to protect their land from the damage coal mines do.
On the surface, Turnbull's support for a pause on approving new mines while a plan is developed is old-fashioned centrism. It protects existing coal workers from new, highly automated mines, it protects farmers and it should make those concerned with climate change at least a bit happy. Win. Win. Win.
But there's no room for a sensible centre in the Australian coal debate. And when someone even suggests the industry might not be set to grow, its army of loyal parliamentary and media supporters swing into action.
Labor's Joel Fitzgibbon said Turnbull "wants to make the Upper Hunter a coal-mine-free zone". The Nationals' Matt Canavan suggested stopping coal exports was "an inhumane policy to keep people in poverty". The head of the NSW Minerals Council suggested 12,000 jobs were at risk.
But of course, the opposite is true. Turnbull's proposal to protect existing coal workers from competition from new mines would save jobs, not threaten them. He didn't suggest coal mines be shut down tomorrow, or even early. And, given existing coal mines are running so far below capacity, his call has no potential to impact coal exports.
---


Read more:
Labor politicians need not fear: Queenslanders are no more attached to coal than the rest of Australia


---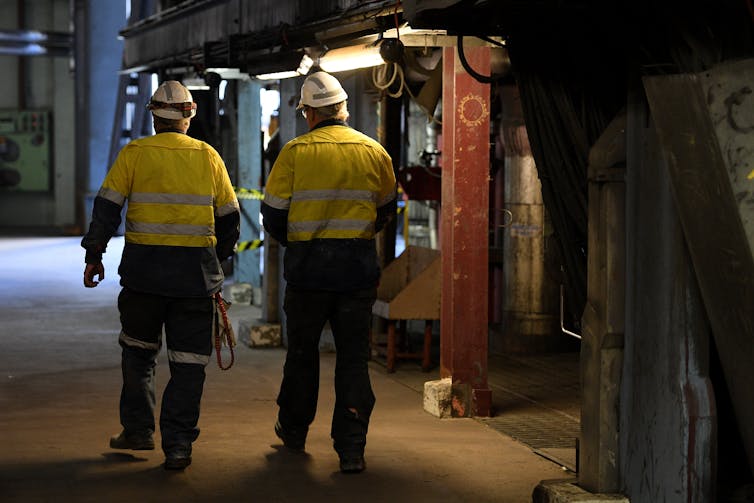 Predictably, the Murdoch press ran a relentlessly misleading campaign in support of the coal industry and in opposition to their least favourite Liberal PM. But surprisingly, the NSW government rolled over in record time.
While the government might think appeasing the coal industry will play well among some older regional voters, they must know such kowtowing is a gift to independents such as Zali Steggall, and a fundamental threat to inner-city Liberals such as Dave Sharma, Jason Falinski and Trent Zimmerman.
The decision to dump Turnbull might have bought NSW Premier Gladys Berejiklian some respite from attacks from the Daily Telegraph. But such denial of economics and climate science will provide no respite for existing coal workers in shuttered coal mines or the agriculture and tourism industry that is looking to expand.
No doubt the National Party are pleased with their latest scalp. But it must be remembered this is the party that last year wanted to wage a war against koalas on behalf of property developers. Such political instincts might help the Nationals fend off the threat from One Nation in regional areas but it does nothing to retain votes in leafy Liberal strongholds that deliver most Liberal seats.
---


Read more:
Aren't we in a drought? The Australian black coal industry uses enough water for over 5 million people


---

Richard Denniss is the Chief Economist of The Australia Institute. He was a senior strategic advisor to Australian Greens Leader Senator Bob Brown and Chief of Staff to Senator Natasha Stott-Despoja, former Leader of the Australian Democrats.